Adeola and Samson are two siblings born and raised in Atlanta, Georgia
and they are the founders of Thee Resurrection.                                                      
Thee Resurrection is a Christian Based brand dedicated to spreading the Holy Gospel. Thee Resurrection the brand came about in our north Atlanta living room after expressing that we want to create clothing that brings the Kingdom to the Culture. Thus Thee Resurrection is born, we aimed to resurrect the gospel in peoples lives through our clothing.                                                                                                    
John 11:25: "I am the resurrection and life." 
Words that we live by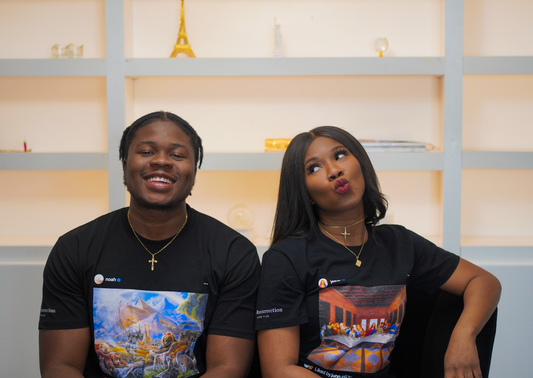 Made by Brother and Sister for our brothers and sisters